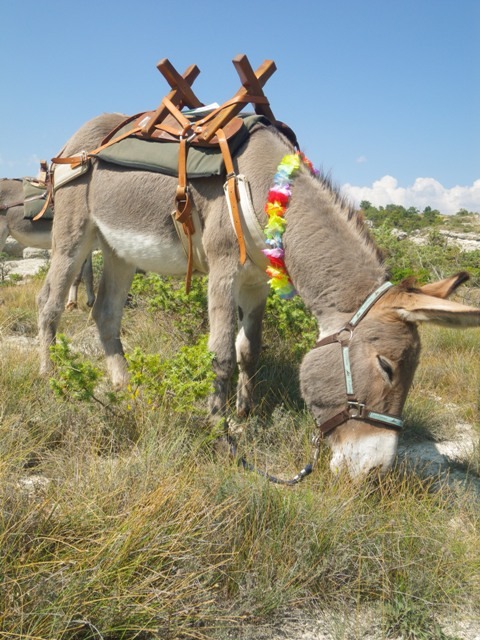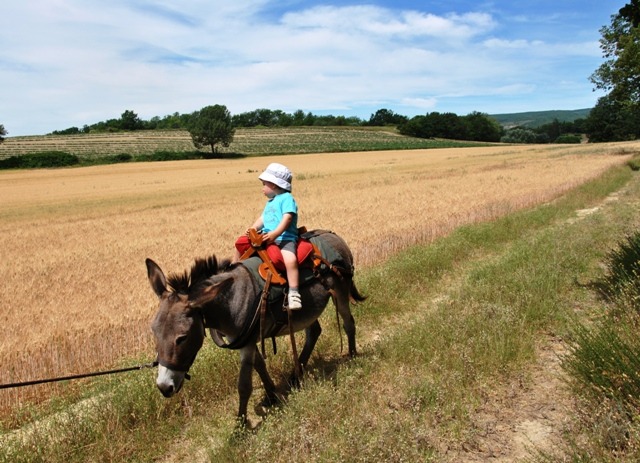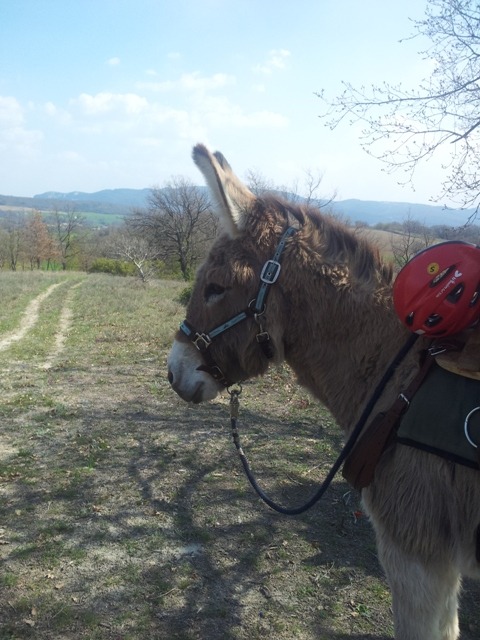 anes-forcalquier_kiki-bat
anes-forcalquier_fanette-champ-ble
anes-forcalquier_Orion-point-de-vue
---
The Long Ears Treasure Hunt
For young and old, in the company of our friends the donkeys, set off on an adventure full of pitfalls that will transport you to the four corners of our wooded domain.
A gift awaits you on arrival !
( duration ~1h30 – 2h) 25 € per donkey
For kids
Birthday party with entertainment, cake and gift
(80 € the prestation, maximum 10 children)
Workshop "Discovery of the donkey"
(30 € per session)
For adults or families
Organized activities: come and discover our donkeys with Guillaume and Tiffany.
Workshop "Donkey Discovery": duration 2 H approximately, 30 € per donkey, Wednesdays at 10.30 am.
Walk "Mane at sunset": duration about 2 hours, 30 € per donkey.
Mondays, Fridays and Sundays, times to be defined (depending on the sun!).
Small hikes: we propose you walks for half a day or a full day (the guidebook is provided).
1/2 day: 6 km, about 2 hours, 30 € per donkey
full day : 15 km, 5 hours approximately, 45 € per donkey